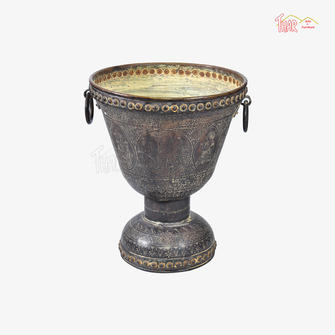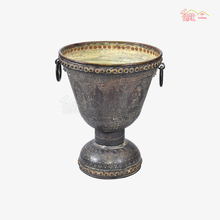 Brass Engraved Planter
₹ 0.00
( / )
Tax included.
Shipping
calculated at checkout.
Adding character to your space, these brass vintage planters are hand-etched. Meticulously created with utmost precision, this pot showcases the mastery of craftmanship. Its sturdy build ensures durability, while the intricate figurines, leaves, and floral patterns engraved upon its surface exude an air of timeless elegance. Versatile in its application, this captivating brass pot serves as a versatile decorative item for various settings. Use them to showcase your favorite plants and add a touch of elegance to your home décor. It is truly a collector's item and a fine example of a form typical of the mid-century.
Material: Brass 
Colour: Oxidised 
Dimensions: Length: 28"inches, Width: 26"inches, Height: 31.5"inches (in cms L*W*H = 71*66*80) Weight: 28200 Gms
Package Contains: 1 Unit Of Brass Planter
Care Instructions: Use dry cotton cloth to remove dirt.