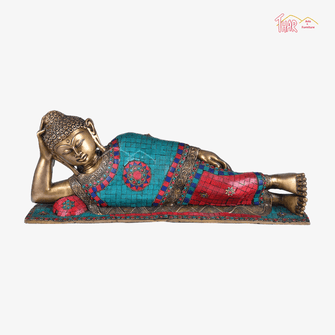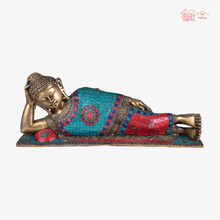 Reclining Buddha Statue
₹ 0.00
( / )
Tax included.
Shipping
calculated at checkout.
Behold the exquisite Brass Reclining Buddha Statue, intricately crafted with a multi-hued finish to create a unique look that stands out and adds a touch of beauty to any space. The reclining Buddha represents the moment of the Buddha's passing into complete enlightenment.
Material:- Brass | Multicolour 
Dimensions: Length: 19.5inches,Width: 5 inches,Height: 8 inches (in cms L*W*H = 50*13*20) Weight : 7800 Gms 
Package Contains: 1 Unit Of Brass Reclining Buddha Statue
Care Instructions: Use dry cotton cloth to remove dirt.