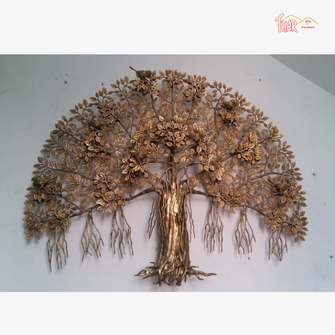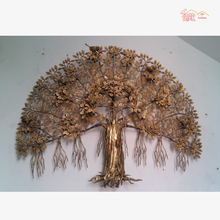 Bronze Kalpavriksha Tree Of Life
₹ 0.00
( / )
Tax included.
Shipping
calculated at checkout.
Transform your walls into a visual masterpiece with this beautifully crafted Kalpavriksha, or Bodhi Tree. A unique piece of craftsmanship that has been created with tremendous accuracy and conscientiousness. Bring home this beautiful tree of life and add prosperity and abundance to your space. Unique and mesmerizing, this is a timeless addition.
Material: Bronze 
Colour: Antique Finish 
Dimensions: Length: 46"inches, Width: 8"inches, Height: 37"inches (in cms L*W*H = 117*20*94) Weight: 22600 Gms
Package Contains: 1 Unit Of Bronze Kalpavriksha Tree of Life
Care Instructions: Use dry cotton cloth to remove dirt.